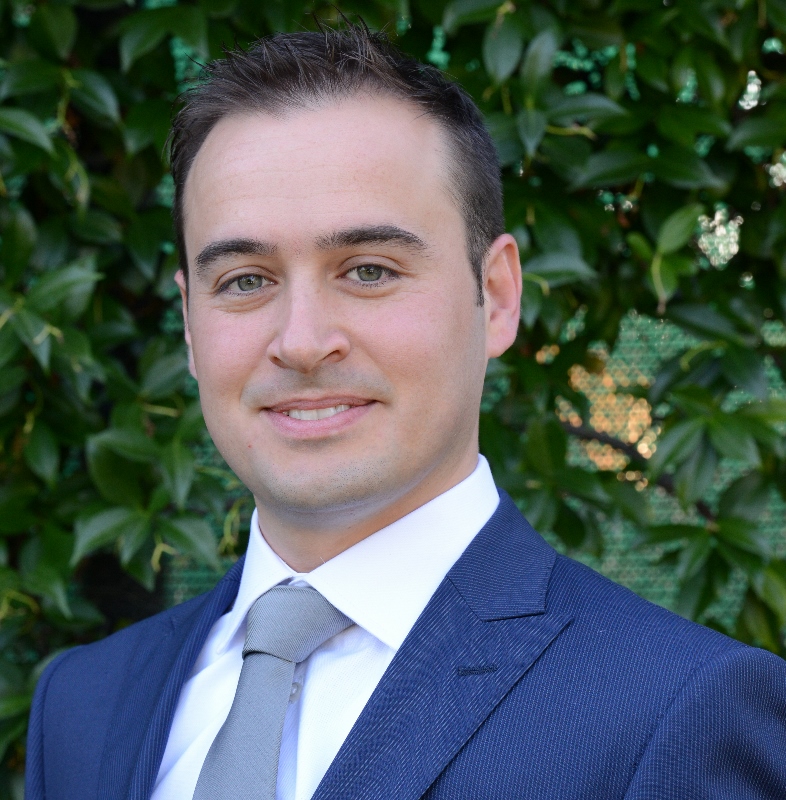 Marco Mandolini is an Assistant Professor of Design and Methods of Industrial Engineering since 1 June 2017 at the Department of Industrial Engineering and Mathematical Sciences of the Engineering faculty of Università Politecnica delle Marche (UNIVPM). He obtained his master's degree in Mechanical Engineering in 2007 and his PhD in Mechanical and Management Engineering in 2010, both from the same University. He is eligible as associate professor for the ING-IND/15 sector.
He is professor of "Methods and tools for biomedical product design" at the UNIVPM master's degree in Biomedical Engineering and "Vehicle design tools" in the three-year degree in Industrial Engineering of the University of eCampus.
He is the author of about 100 scientific publications of international relevance. He is a member of technical and scientific committees of various international conferences.
L'attività scientifica è incentrata nell'ambito delle tematiche di interesse The main research topics belong to the following topics:
Methods and tools for Reverse Engineering
Method and tools for the Product Virtual prototyping
Methods and tools for the collaborative design (cPLM)
Methods and tools for the Eco-Design of product and processes
Methods and tools for the design for manufacturing and design to cost
Methods and tools for the multi-objective design optimization
Design methods and tools for the biomedical sectorper il settore scientifico disciplinare ING-IND/15.
Le principali tematiche di ricerca affrontate sono classificabili nei seguenti argomenti.
Email: marco.mandolini@uniecampus.it
Main publications:
Castorani, V., Vita, A., Mandolini, M., & Germani, M. (2016). A CAD-based Method for Multi-objectives Optimization of Mechanical Products. In CAD'16 (Vol. 1, pp. 168–172). CAD Solutions LLC. http://doi.org/10.14733/cadconfP.2016.168-172
Mandolini, M., Brunzini, A., & Germani, M. (2017). A collaborative web-based platform for the prescription of Custom-Made Insoles. Advanced Engineering Informatics, 33, 360–373. http://doi.org/10.1016/j.aei.2016.10.004
Favi, C., Germani, M., Luzi, A., Mandolini, M., & Marconi, M. (2017). A design for EoL approach and metrics to favour closed-loop scenarios for products. International Journal of Sustainable Engineering, 10(3), 136–146. http://doi.org/10.1080/19397038.2016.1270369
Mandolini, M., Favi, C., Germani, M., & Marconi, M. (2018). Time-based disassembly method: how to assess the best disassembly sequence and time of target components in complex products. The International Journal of Advanced Manufacturing Technology, 95(1–4), 409–430. http://doi.org/10.1007/s00170-017-1201-5
Marconi, M., Germani, M., Mandolini, M., & Favi, C. (2018). Applying data mining technique to disassembly sequence planning: a method to assess effective disassembly time of industrial products. International Journal of Production Research, 7543(May), 1–25. http://doi.org/10.1080/00207543.2018.1472404
Favi, C., Germani, M., & Mandolini, M. (2018). Development of complex products and production strategies using a multi-objective conceptual design approach. The International Journal of Advanced Manufacturing Technology, 95(1–4), 1281–1291. http://doi.org/10.1007/s00170-017-1321-y
Favi, C., Germani, M., Mandolini, M., & Marconi, M. (2018). Implementation of a software platform to support an eco-design methodology within a manufacturing firm. International Journal of Sustainable Engineering, 7038, 1–18. http://doi.org/10.1080/19397038.2018.1439121
Castorani, V., Cicconi, P., Mandolini, M., Vita, A., & Germani, M. (2018). A method for the cost optimization of industrial electrical routings. Computer-Aided Design and Applications, 15(5), 1–10. http://doi.org/10.1080/16864360.2018.1441241
Peruzzini, M., Pistacchi, M., Savoretti, A., Mandolini, M., & Raffaeli, R. (2018). A dependencies satisfaction tool to support the cost oriented configuration of industrial products in the conceptual design stage. Computer-Aided Design and Applications, 15(6), 1–12. http://doi.org/10.1080/16864360.2018.1462565
Brunzini, A., Gracco, A., Mazzoli, A., Mandolini, M., Manieri, S., & Germani, M. (2018). Preliminary simulation model toward the study of the effects caused by different mandibular advancement devices in OSAS treatment. Computer Methods in Biomechanics and Biomedical Engineering, 21(13), 693–702. http://doi.org/10.1080/10255842.2018.1511776
Crivellin, G., Bruno, G., De Stefani, A., Mazzoli, A., Mandolini, M., Brunzini, A., & Gracco, A. (2018). Strength distribution on TMJ using mandibular advancement device for OSAS treatment: a finite element study. Dental Cadmos, 86(08), 757. http://doi.org/10.19256/d.cadmos.09.2018.04
Mandolini, M., Brunzini, A., Germani, M., Manieri, S., Mazzoli, A., & Pagnoni, M. (2019). Selective laser sintered mould for orbital cavity reconstruction. Rapid Prototyping Journal, 25(1), 95–103. http://doi.org/10.1108/RPJ-05-2017-0098
Castorani, V., Landi, D., Mandolini, M., & Germani, M. (2019). Design Optimization of Customizable Centrifugal Industrial Blowers for Gas Turbine Power Plants. Computer-Aided Design and Applications, 16(6), 1098–1111. http://doi.org/10.14733/cadaps.2019.1098-1111
Marconi, M., Germani, M., Mandolini, M., & Favi, C. (2019). Applying data mining technique to disassembly sequence planning: a method to assess effective disassembly time of industrial products. International Journal of Production Research, 57(2), 599–623. http://doi.org/10.1080/00207543.2018.1472404
Favi, C., Marconi, M., Germani, M., & Mandolini, M. (2019). A design for disassembly tool oriented to mechatronic product de-manufacturing and recycling. Advanced Engineering Informatics, 39(November 2018), 62–79. http://doi.org/10.1016/j.aei.2018.11.008
Mandolini, M., Marconi, M., Rossi, M., Favi, C., & Germani, M. (2019). A standard data model for life cycle analysis of industrial products: A support for eco-design initiatives. Computers in Industry, 109, 31–44. http://doi.org/10.1016/j.compind.2019.04.008
Mandolini, M., Favi, C., Germani, M., Marconi, M., & Raffaeli, R. (2019). An Analytical Cost Estimation Approach for Generic Sheet Metal 3D Models. Computer-Aided Design and Applications, 16(5), 936–950. http://doi.org/10.14733/cadaps.2019.936-950
Vita, A., Castorani, V., Mandolini, M., Papetti, A., & Germani, M. (2019). Cost and Temperature Homogeneity Optimization of the Heating System for Composite Materials Air Press Molding. Computer-Aided Design and Applications, 16(6), 1084–1097. http://doi.org/10.14733/cadaps.2019.1084-1097
Cicconi, P., Castorani, V., Germani, M., Mandolini, M., & Vita, A. (2019). A multi-objective sequential method for manufacturing cost and structural optimization of modular steel towers. Engineering with Computers, 0(0), 0. http://doi.org/10.1007/s00366-019-00709-0
Favi, C., Campi, F., Germani, M., & Mandolini, M. (2019). A data framework for environmental assessment of metal arc welding processes and welded structures during the design phase. The International Journal of Advanced Manufacturing Technology, 105, 967–993. https://doi.org/doi.org/10.1007/s00170-019-04278-w